Our family of Associates is 17,500 strong, and, as part of our People First culture, each plays an integral role in SpartanNash's success.
Together, We serve our customers and communities. We create solutions, working hard in our retail stores and distribution centers, as well as our corporate offices and other company locations. We win, overcoming challenges and supporting one another. And above all else, We have fun.
Retail Stores
We keep families fed.
Corporate
We are a customer-focused,
innovative food solutions company.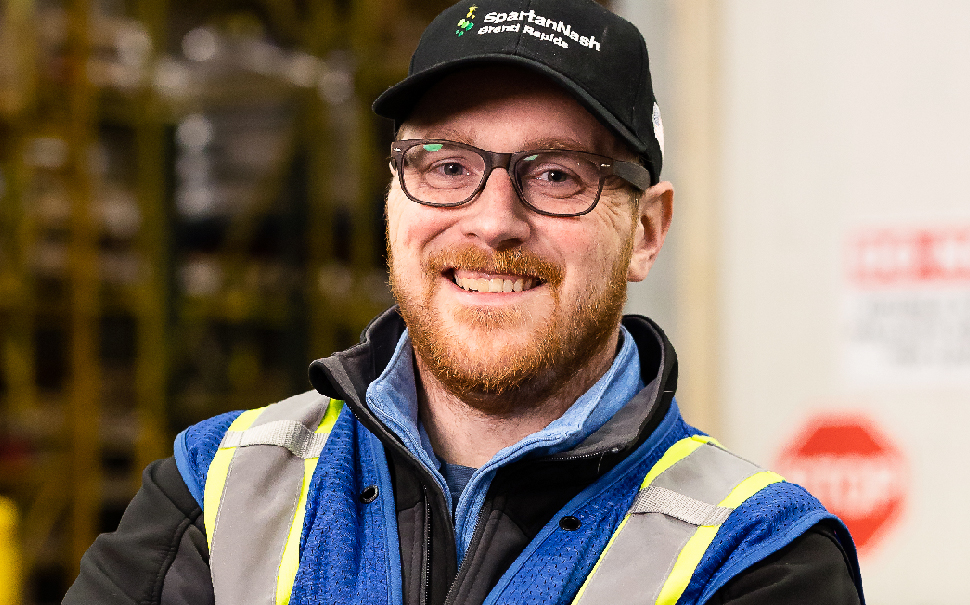 Supply Chain
Our supply chain is the backbone of our company.
CDL Drivers
Our drivers provide the products our customers need.
Military Distribution
SpartanNash Military
is the leading distributor of grocery products to U.S. commissaries.
We deliver the ingredients for a better life.
Careers for a better life.
SpartanNash is a food solutions company that delivers the ingredients for a better life through customer-focused innovation. We see a day when our customers say, "I can't live without them."
Committed to fostering a People First culture, the SpartanNash family of Associates is 17,500 strong and growing.
Our Awards and Recognition
You can tell a lot about the culture of an organization through the eyes of others. At SpartanNash, we are honored by the high volume of awards and recognition we have received over the years. Here is a brief sampling of recent honors. Visit our awards page to learn more.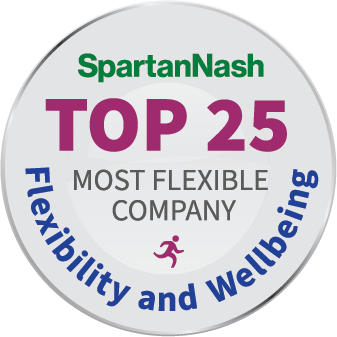 An Indeed Top 25 Most Flexible Company
Best and Brightest Companies to Work For in the Nation (2013-2022)
Silver-level Veteran Friendly Employer (2018-2022)
2020 Military Friendly Bronze Employer
2020 Military Friendly Brand
The PG 100: North America's Top Retailers of Food and Consumables (Ranked #40 in 2020)
SmartWay Partner (2016-2020)
West Michigan's Best and Brightest Companies to Work For (2013-2020)
America's Best Employers by State (Ranked #37 in Michigan in 2019)
2019 Military Friendly Employer
The Nation's Best and Brightest in Wellness (2019)
Nominee, Caito Foods (2019)
Corporate Social responsibility Awards - Winner Fundraising and Philanthropic Initiative (2018)
Corporate Social Responsibility Awards - Honorable Mention, Green and Environmental Stewardship (2018)
Corporate Social Responsibility Awards - Honorable Mention, Employee Volunteer Program (2018)
Corporate Sponsor of the Year (2018)
Real Patriot Award (2018)
Outstanding State Organization Award (2018)
Most Influential Corporate Board Directors (2018)